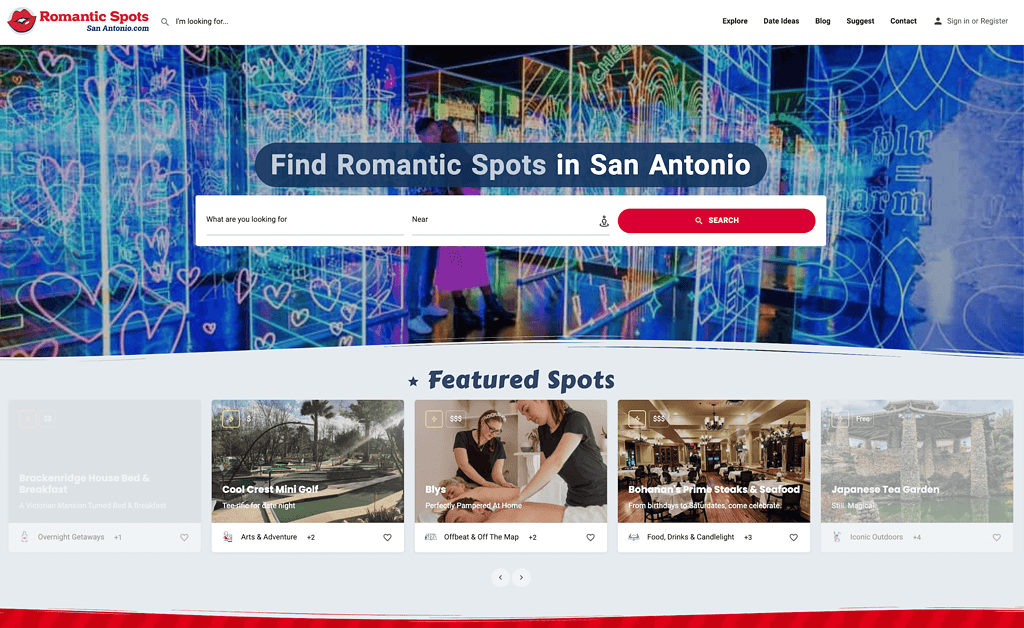 Thanks for visiting Romantic Spots San Antonio!
We are here to help you find the perfect romantic spot for any occasion! We have traditional romantic spots and more "creative" romantic spots.
If you aren't sure what you want to do, check out our date ideas page for ideas ranging from restaurants, axe throwing, spas, museums, aquariums, and more.
If you have some ideas of what you want to do, utilize the search features on our explore page. Our search features allow you to search by proximity to address, categories, and keywords.
Take a moment to create an account so you can bookmark the spots you are interested in and leave reviews for the spots you've visited.  Then take a second moment to let your friends know they need to check out Romantic Spots San Antonio too!
Do you know of a romantic spot that we've missed?  Let us know!  We will check it out and see if it meets our standards of romance.  If so, we will get it added ASAP.
If you have any questions or just want to say hi, please feel free to contact us.  Thanks again for visiting!